A Bit of Heaven Massage & Spa
Masks are required to be worn in our building until our DOH lifts that restriction due to Covid-19
BY APPOINTMENT ONLY
LOCATED ON PRIVATE 5 ACRES IN A COUNTRY SETTING AT:
7183 SIDNEY RD SW, PORT ORCHARD, WA 98367
(360) 602-0475 OFFICE, (360) 443-6250 FAX
HOURS
Closed SUNDAY &: MONDAY
TUESDAY - FRIDAY 10AM TO 7PM
SATURDAY 10AM TO 5PM
(PLEASE SEE OUR DISCLAIMER TO THE RIGHT PRIOR TO SCHEDULING)
A valid credit card will be required to book online or by telephone.
We accept Health Savings accounts (HSA) and Flex Savings accounts (FSA) as well as all major credit cards. All electronic charges will be assessed an additional convenience 2.85%. fee. No additional fees for cash transactions.
We do not accept any health insurances at this time.
10% MILITARY DISCOUNT WITH I.D.
(discounts do not apply to packages, gift certificates or current specials as they are already discounted)
Come in and experience our elegant, quiet and relaxing atmosphere
Below are pictures of our spa entry, reception and massage rooms.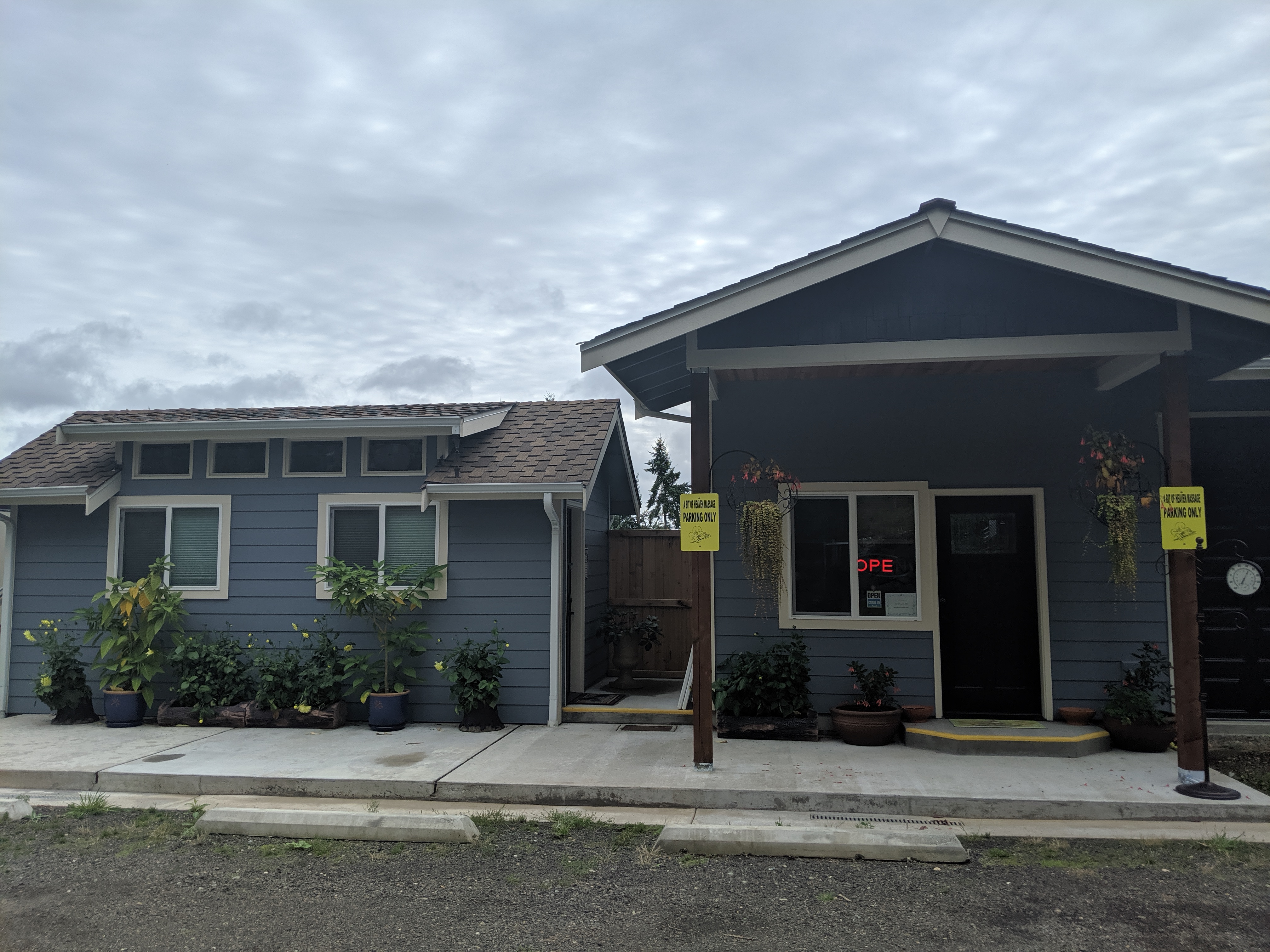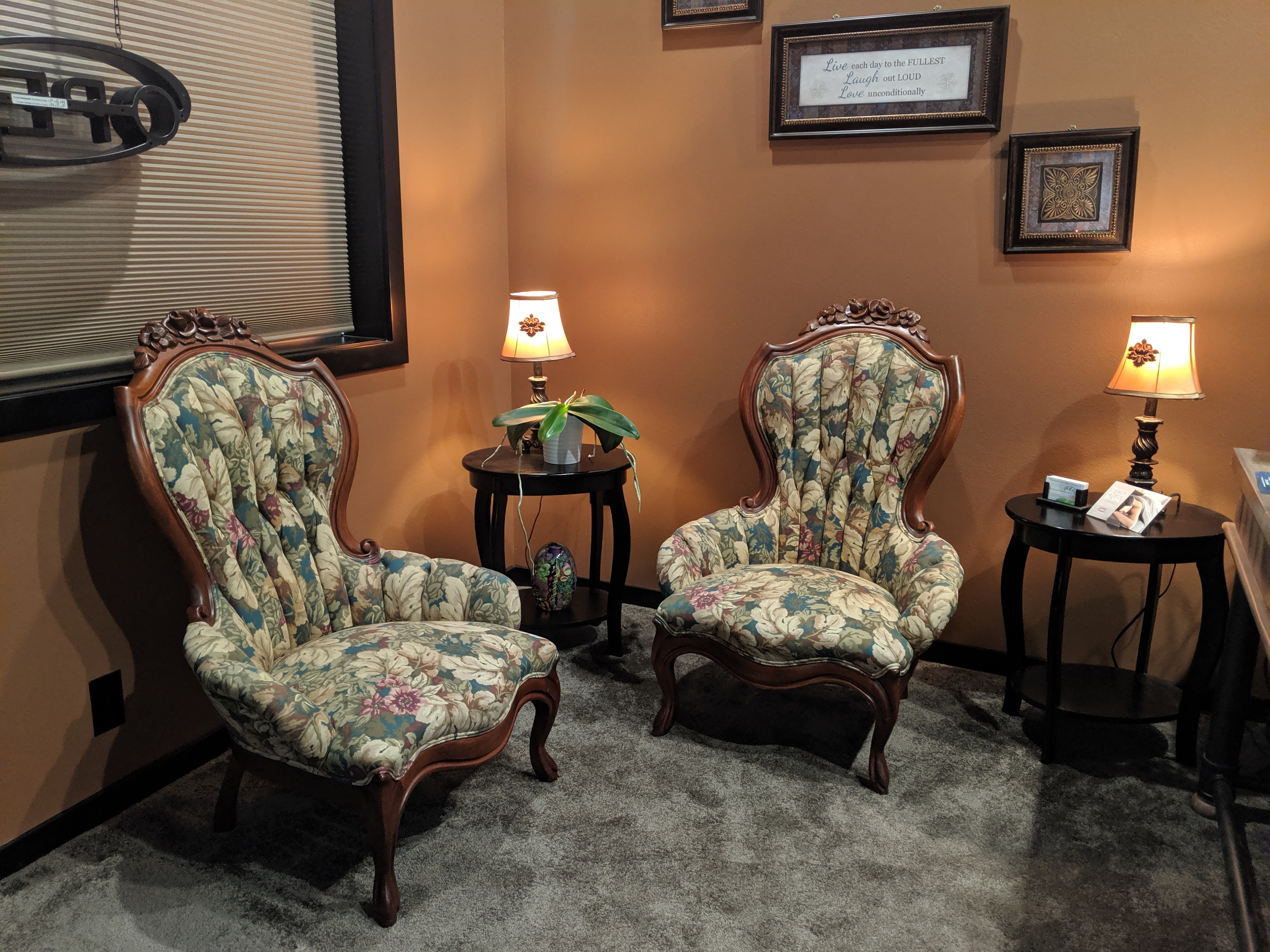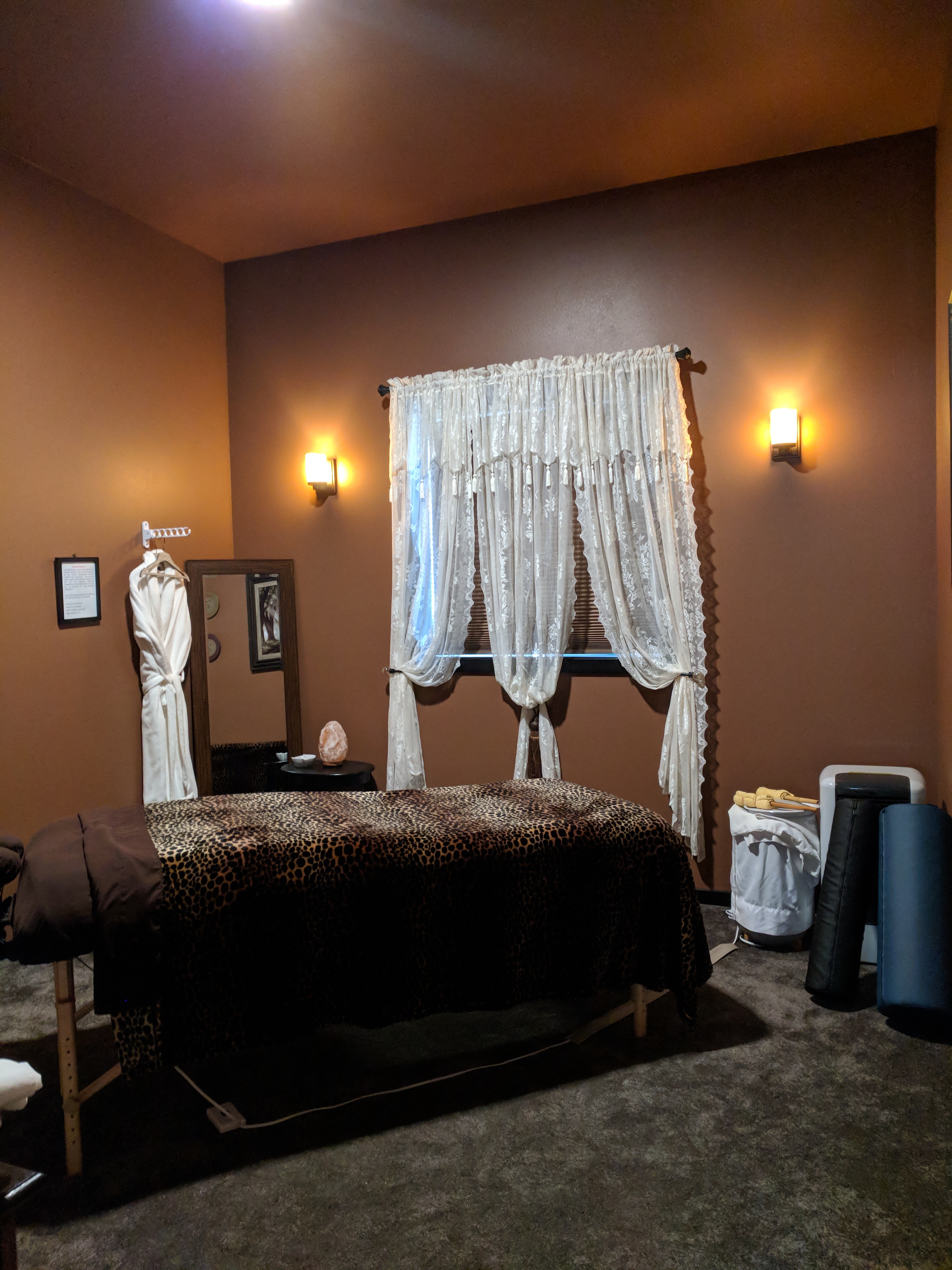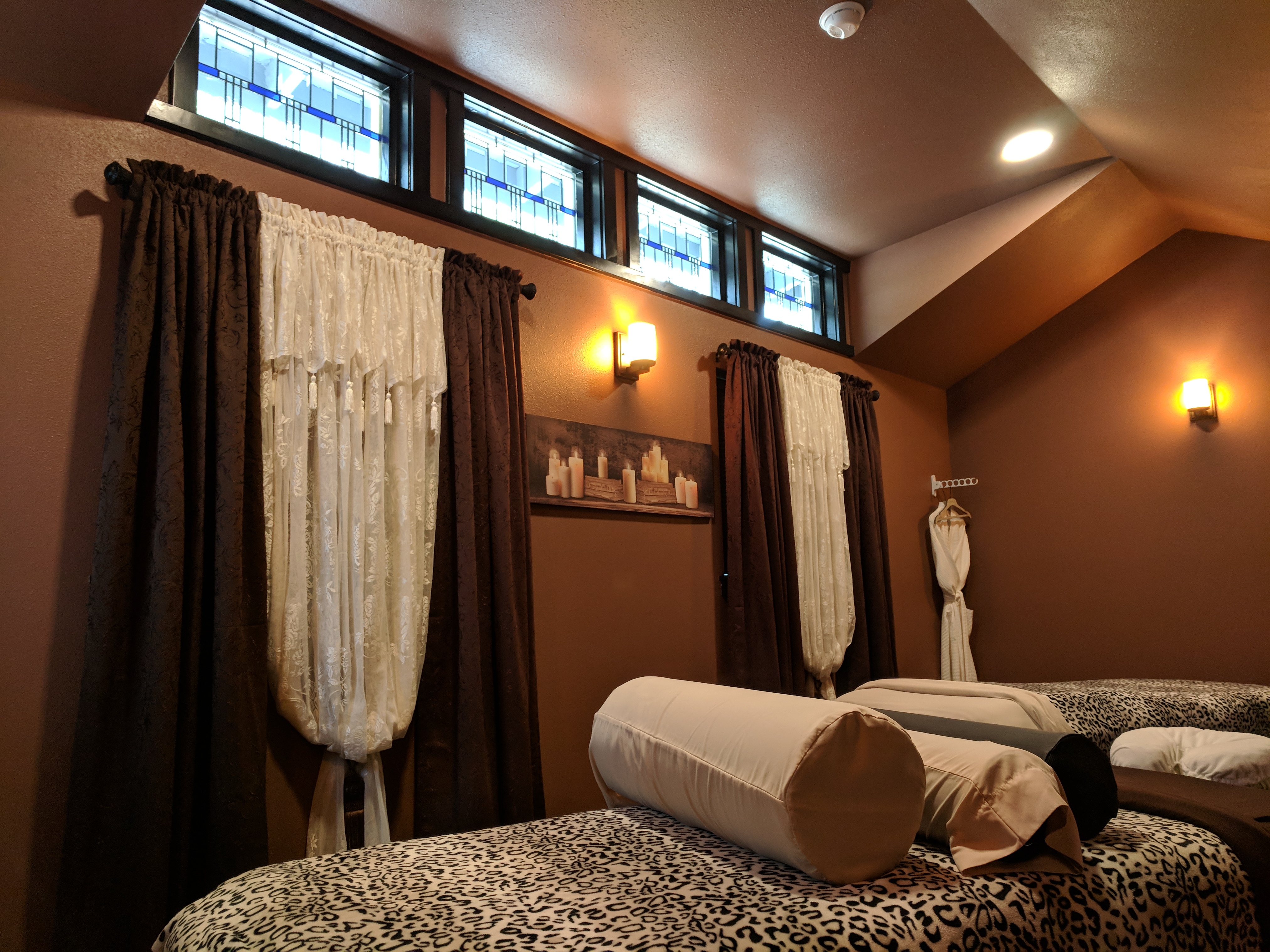 Our rooms are beautifully appointment with luxuriously thick padded massage tables with or without heat, silky soft luxury linens, soothing music that softly fills each room to lull you into your bit of heaven.
Our linens can also be purchased for home use. Please inquire with your massage theapist. Take home that luxury spa feeling or give as a gift.
We provide professional, relaxing therapeutic massage services in order to provide our clients with a variety of benefits. Some of the more common benefits our patients experience are:

reduced pain
reduced stiffness and motion limitations
reduced muscular and emotional stress
increased flexibility
increased blood flow
enhanced soft tissue healing
increased deeper, restful sleep
We invite you to contact us today and experience for yourself the benefits of natural, therapeutic massage therapy. Packages are also available. There are 2 therapists to choose from to meet your specific needs rather it's a relaxing massage, deep tissue work, prenatal massage or just pure pampering.

In Health & Wellness,
Sherry Peck, LMT/Owner
MA60346449
---


You can purchase our printable gift certificates and print them out from home or email them to anyone, anywhere.
Gift Cetificates are non-refundable once purchased. However, they are transferable.
Click on the

"BUY GIFT CERTIFICATE"

button below.
Search Our Website
---
Map & Directions
Need a map and/or directions to our clinic? Check out our interactive map to ensure you arrive safe and on time for your upcoming massage appointment.


---
CANCELLATION POLICY
Please see the bottom of our Services page
HEALTH INTAKE FORM
Check your email confirmation. This is attached to it and must be completed prior to your arrival. It's all digital, nothing to print. This is required by all clients, no acception.
DISCLAIMER
A DOCTORS APPROVAL WILL BE NEEDED IF YOU HAVE ANY OF THE FOLLOWING CONDITIONS BEFORE YOU CAN RECEIVE ANY TYPE OF MASSAGE:
iF YOU ARE ON ANY TYPE OF BLOOD THINNERS,
RECENT SURGERIES WITHIN THE PAST 6 WEEKS
HAVE HAD A STROKE OR TIA,
HEART ATTACK OR CARDIAC CONDITIONS
ATRIAL FIBRILATION
RECENT CANCER TREATMENTS OR ON GOING
SPINAL FUSIONS OR SPINAL RODS
CROHNS DISEASE
CHRONIC PAIN MEDICATION
THIS DOESN'T MEAN YOU CANNOT RECEIVE MASSAGE, IT JUST REQUIRES YOUR DOCTORS APPROVAL AS MOST WILL NOT APPROVE ANY DEEP TISSUE TREATMENTS.
THESE ARE ALL CONDITIONS THAT ARE CONTRAINDICATED FOR MASSAGE UNLESS APPROVED BY YOUR TREATING PHYSICIAN. APPROVAL CAN BE FAXED TO OUR OFFICE AT (360) 443-6250 PRIOR TO SCHEDULING YOUR MASSAGE WITH US. YOUR APPOINTMENT WILL BE CANCELLED IF THIS IS NOT RECEIVED PRIOR TO YOUR APPOINTMENT, NO ACCEPTION.